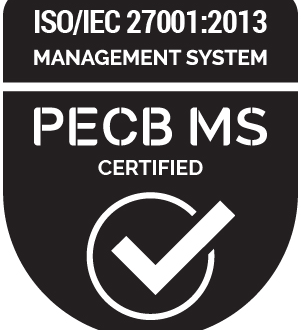 PRESS RELEASE: Rising Sun Advisors, LLC Achieves ISO/IEC 27001 Certification
Independent evaluation demonstrates Rising Sun Advisors, LLC's commitment to compliance and security for the firm's security consultancy service offerings to keep our customer information assets secure.
PRESS RELEASE: ISO/IEC 27001 Certification
For Immediate Release
Rising Sun Advisors, LLC Achieves ISO/IEC 27001 Certification!
January 29, 2021, Washington, DC
– Rising Sun Advisors, LLC ("Rising Sun Advisors") is proud to announce the achievement of ISO/IEC 27001:2013 certification, the international standard for information security management systems (ISMS). Established by the International Organization for Standardization (ISO), the ISO 27001 certification requires the assessment of an organization's information security management controls.
PECB-MS
, an
International Accreditation Service (IAS)
-accredited certification body for management systems on a wide range of international standards, independently inspected the management system in place for the firm against 114 controls. Compliance with this standard demonstrates Rising Sun Advisors' commitment to monitoring adherence to best practices through repeatable processes including data transmission, storage, access controls, logging, operations, cryptography, management of third parties, incident management and tracking of threats.
This step for Rising Sun Advisors establishes common ISMS controls and procedures for delivering secure consulting services to our clients. The ISMS developed applies to the people, processes, and IT systems encompassing our global service delivery.
Rising Sun Advisors' ISO 27001 certification allows us to be a trusted enabler for our customers to meet their needs and expectations for security controls and information handling. The ISO 27001 certification establishes a leadership commitment to the ISMS by ensuring proper organizational awareness, communications, staffing and objectives for the global consulting practice. Going a step further, the certification provides a set of policies, which align with our customer security commitments to comply with relevant laws and regulations.
About Rising Sun Advisors, LLC
Rising Sun Advisors, LLC ("Rising Sun Advisors") is an ISO/IEC 27001:2013-certified management consulting firm that excels in human-learning based solutions, operating at the intersection of Business and Cyber Security. We serve leading businesses, governments, non-governmental organizations, and not-for-profits, working side-by-side, and as part of the client team, to blur the lines of organizational divide and help realize their most important digital goals. We are passionate about what we do, and creative at finding the right solutions to deliver value. No project is too small, or too complex for us to take on – if it matters to you, it matters to us.
Rising Sun Advisors' value proposition is simple – we take great care in ensuring environmental, ecological, and financial sustainability while providing experts with depth (e.g., JD, PhD, MBA, CISSP, CEH). This approach results in significantly lower overhead for the firm as compared to many other consultancies, a culture that fosters social impact and community service, and significant cost-to-value ratio for our clients.